- -
http://situs.opi.lipi.go.id/isfap2021/
» Poster
Virtual Conference Presentation Guidelines can be read here.

We are delighted to announce that the 6th International Symposium on Frontiers of Applied Physics (ISFAP) 2021 will be broadcasted live from South Tangerang – a fast growing satellite city to the nation's capital of Jakarta.

The conference focuses at bringing together the researchers, scientists, delegates, and scholars on frontier topics in applied Physics and provides an international forum for the dissemination of original research results, new ideas and practical development experiences which concentrate on both theory and practices.

ISFAP 2021 will offer all participants a wonderful chance to interact virtually and share their experience and knowledge of related issues. This event serves a stage for researchers and practitioners from various backgrounds to deal with state-of-the-art advancement in their respective fields.

Topics of interest include, but are not limited to the followings:
Laser, Photonics, and Optoelectronics
Earth Science Computation
Energy Harvesting and Storage Technology
Advanced Materials, Nanotechnology, and Metallurgy
Our previous event, ISFAP 2019 was held in ICE BSD, Indonesia. The event was a success and attended by participants from different nationalities. This time around, we encourage all future participants to take part in this upcoming event and share their mutual experience for potential collaborations.

We hope that ISFAP 2021 outcome will lead to notable contributions to the knowledge base in these up-to-date scientific fields in scope.



Keynote Speakers
Assoc. Prof. Takeo Maruyama
Division of Electrical Engineering and Computer Science, Kanazawa University
Japan
"Optical Wireless Power Transfer for Moving Objects"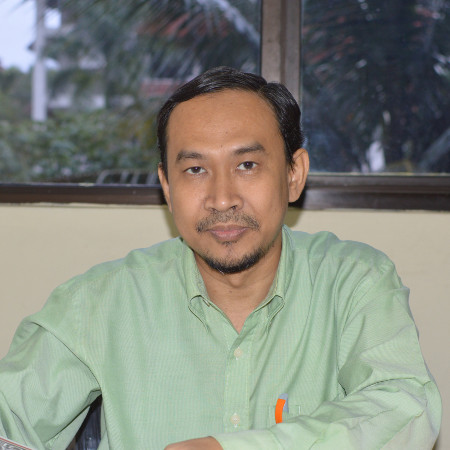 Dr. Budhy Kurniawan
Department of Physics, Universitas Indonesia
Indonesia
"Novelty in Magnetic and Electrical Properties of Quantum Spin System NH4CuCl3 Material"
Dr. Arlavinda Rezqita
Manager Development Battery Technology-ARLANXEO Deutschland GmbH
Germany
"Electric vehicles are here, is the future solid?"
Prof. Dewei Chu
School of Materials Science & Engineering, UNSW
Australia
"Bio-inspired Electronic Materials for Information and Energy Related Applications"
Assist. Prof. Samad Ahadian
Terasaki Institute for Biomedical Innovation
USA
"Nanomaterials and Microscale Technologies to Engineer Muscle Tissues"
Anggito Pringgo Tetuko, PhD.
Research Center for Physics, Indonesian Institute of Sciences (LIPI)
Indonesia
"Advanced Materials Development in Cooling Technologies"

ISFAP 2021 is co-organized by:
Research Center for Physics, Indonesian Institute of Sciences (LIPI) and Indonesian Researchers Union (Himpenindo).